Mobile Marketing & Design
The future of the web is mobile. Mobile web traffic increases daily and studies show 25% of people only browse using their mobile device. The world is now mobile, is your business?
About Our Mobile Web Design Approach
There are many strategies when it comes to the mobile web and like all things, no solution is a best fit for all. We look at each project with a fresh perspective, evaluating what approach will bring a return on your investment. Some of our strategies include responsive web design, mobile specific sites and mobile themes. 
Our typical mobile project goes something like this: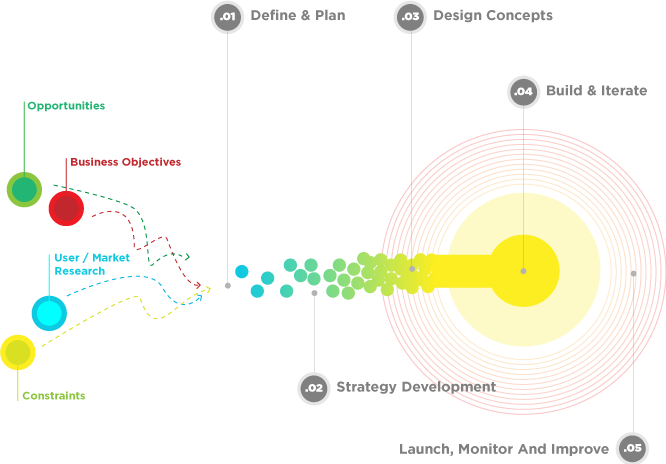 Our Mobile Web Design Services
When it comes to mobile design, we can do just about anything… including:
Mobile Websites
Mobile specific websites, device detection and geo location.
Responsive Design
Designs that conform to any viewport, browser or device.
Mobile Interfaces
Mobile app design, interface design and consulting.
Mobile Marketing
Mobile marketing strategy, campaigns and implementation.
Mobile Applications
Mobile app development, iOS and Android.